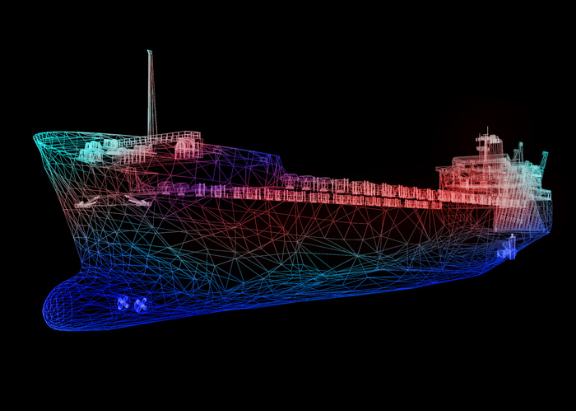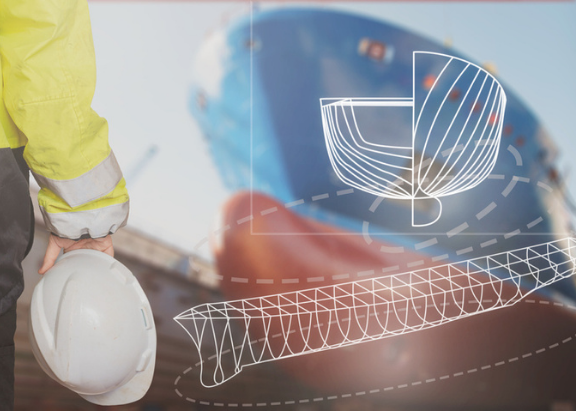 Aries Marine and Engineering Services is specialized in designing of various ship types including cable ships, offshore support vessels, multi-utility vessels, landing crafts, tugs, barges and various containers for the offshore- renewable energy, marine, and offshore industry. Our expert teams provide a full range of consultancy in the marine industry, naval architecture, structural engineering, subsea engineering, and marine engineering services. We provide ISO certified services to their clients in customized ship solutions. We have the capacity, skill, and resources to design your vessel in a feasible way. We have unparalleled expertise in designing good, solid, practical and cost-effective offshore support vessels and tugs.
The ship designing can be of a new order of vessel or the upgradation of an existing ship. Ships can be converted to and from specialized designs. Many naval strategies include careful analysis of requirements, ship purposes, equipment and compliance of standards. The design mostly revolves around the economic incorporation of ship requirements.
Aries marine ship design team consists of Naval Architects, piping and instrumentation engineers, shipbuilding engineers, marine engineers, draftsmen, QA/QC, and document controllers.
Ship Design and Offshore Construction includes:
Simulations of Subsea operations

Hull from design and optimization

Detailed technical specialization

Finalized general arrangement

Hydrostatics & stability calculations

Main scanting computations

Structural design

Equipment selection

Machinery design

Electrical design

Safety and navigation

Superstructure

Piping System

Electrical & instrumentation

Propulsion system

Outfits

Layouts

Documentation

Class approvals