Aries Group of Companies is the recognized leader in delivering advanced Non-destructive testing (NDT) & inspection services in the Oil & Gas industry. Our inspection solutions enhance the ability of following critical asset to comply with safety and environmental regulations, extend their life, increase productivity, minimize repair cost and manage risk and help avoid shutdowns. We are equipped with the latest inspection tools and technology to cater the most advanced requirements of our offshore and onshore clients.
The inspection services are carried out by our team of qualified personnel in Qatar holding CDC, offshore safety certificates which enable us to join with ships, oil rigs, offshore/onshore, projects etc. on call.
The global footprint of the company enables us to serve our clients at short notice. Our proficiency in non-destructive testing (NDT) is proved by our track record that covers many high profile projects such as shutdowns , Subsea facility for various clients etc.
Since its inception, NDT services offered by Aries has left a golden trail of satisfied clients and impressive projects varying from oil field, marine, industrial to civil sectors. Through our efficient NDT and NDE services, we are now reckoned as one amongst the best inspection companies in the world.
Advanced NDT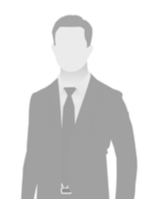 MAHESH MURALEEDHARAN
Email:
andtqatar@ariesmar.com mahesh.m@ariesmar.com