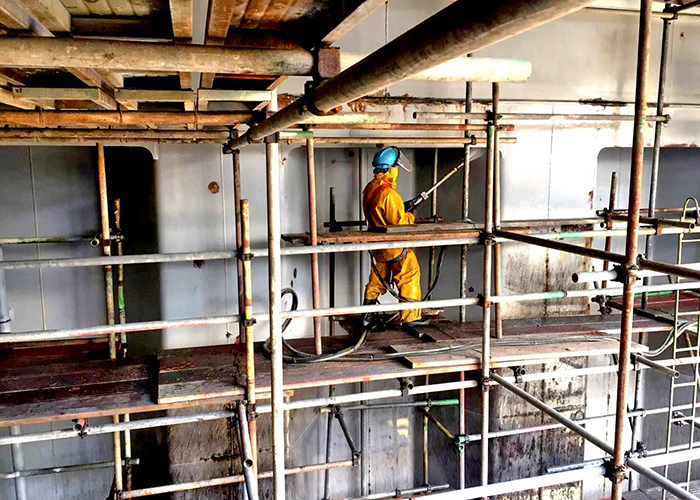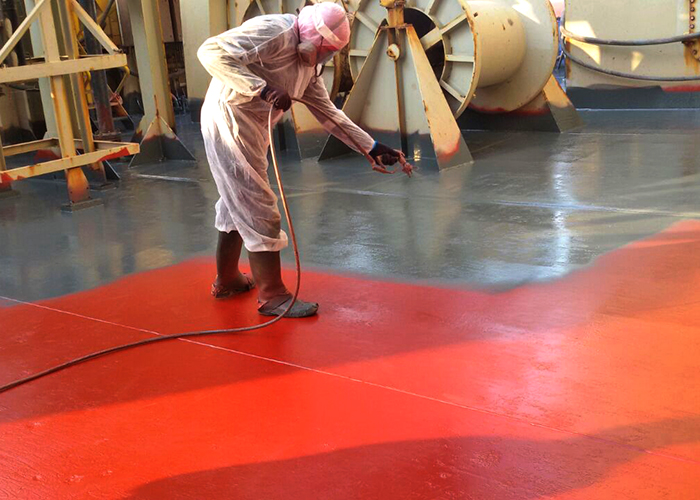 We provide a wide range of maintenance services in the Marine, Oil & Gas, Offshore and Industrial sectors with the capability of providing reliable and long lasting solutions to client requirements. Our team is well versed with providing complete solutions to cater the corrosion control & maintenance requirements of clients, such as hydro /Abrasive/Slurry blasting techniques /coating applications and scaffolding services.
All our activities are strictly controlled and carried out in accordance with client/class/safety specifications, allowing customers clear visibility of material and consumable traceability, inspection and conformity to customer specifications.
Coating maintenance Services
Hydro blasting/Abrasive blasting/Scaffolding.
Experienced team of coating maintenance furnished with all equipment for hydro /abrasive blasting capable to take up all kinds of coating maintenance activities including specialized- normal epoxy coating application with A' grade Spray painters. Our experienced team with NACE and SSPC certified coating inspectors shall satisfy the coating requirements for all type of blasting and painting activities. We are serving our esteemed clients with a good track record of 500 major coating repair jobs around the globe.
Hydro blasting WJ1/WJ2/WJ3 Standards

Abrasive Blasting to Sa3/Sa 2½/Sa 1 Standards

Power tool preparation ISO St1/St2&St3 Standards

High pressure washing

Chemical/Vapor degreasing
Application of high-performance coatings

Application of organic and inorganic zinc coatings

Epoxy coatings

Zinc-phosphate coatings

Nonskid deck and helideck coatings

Alkyd and vinyl coatings

All types of single and twin pack coatings

Protective coatings applied by airless, conventional spray and roller
Helideck Blasting & painting as per CAP 437.
In an ever-changing environment, a compliant helideck is essential for your offshore operations. Aries have well experienced offshore and onshore team to do the coating maintenance on different types helidecks including Aluminum to comply the CAP 437 regulations.
Helideck blasting painting team specialties as follows
Manual preparation

Power tool preparation

Blasting
Multi-component system applications

Conventional, airless, air-assisted airless, Hopper Guns

Non-skid deck & Helicopter-deck coating systems

Helideck tile applications
Ultra-High-Pressure Explosion Proof hydro blasters with air compressors (2800 Bar).

Diesel Driven Ultra-High-Pressure hydro blasters (2800 Bar).

High pressure washing units up to 500 Bar pressure.

Slurry Blasting units.

Blasting pots & After Coolers.

Electrical driven compressors.

Bristle Blaster.

Pneumatic Power tools (Air Hammer, Needle Guns, Angle Grinder etc.).

Hand tools (Rust-pickers, Scrapers, Chipping hammers or chisels, Wire brush).

Airless Spray-painting machine.