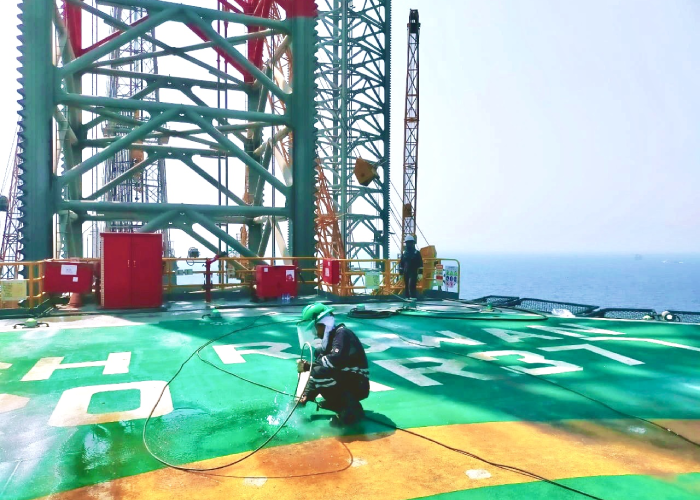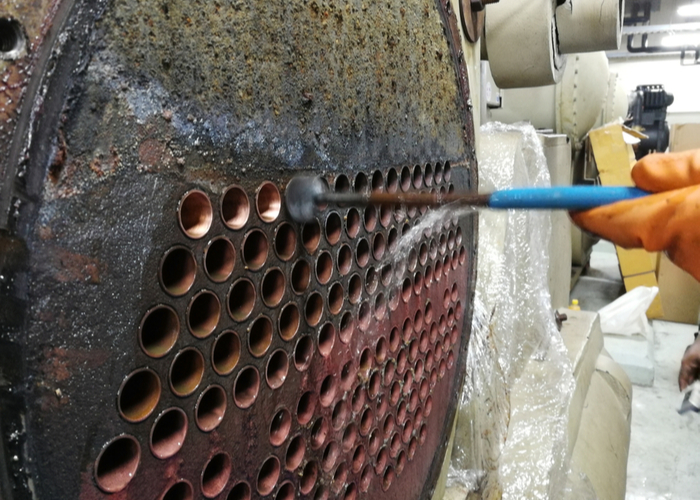 We offer a wide range of specialized internal water jet cleaning for the shutdown and offshore rigs, ranging from internal tube cleaning of 1/2" tubes to lancing of drain water/ grey water lines. The process being executed at live rigs and shutdowns/ platforms with experienced mechanics, lancing technicians and also we are a one stop solution for the IRIS inspection and cleaning services..
Lancing of pipe lines and grey water lines at offshore rigs.
Drain line cleaning at shipyards.
Internal cleaning of tube lines.
Experienced engineers and field personnel to deliver the best solutions in a timely manner..
What we can Provide !
We can offer the below listed services in;
Arrangement of suitable equipment with required standards..
Provision of suitable spares as per the client provided sketches.
Logistics and documentation required for the same as required..
Execution for job at client premises/ site/ shutdown/ offshore rigs etc.
Related inspection jobs also handled by us.
Drain line internal flush cleaning at offshore.
Use of shipyard equivalent equipment.
Cleaning of straight and elbows with minimal flange opening..
No hot works involved.
Equipment suitable for offshore standards.
Internal cleaning of tube lines using water jetting method.
Suitable for tubes with 1/2" ID and above..
In house team doing IRIS inspection.
Use of equipment which meets the Oil & gas standards
Experienced and offshore trained operators for job execution.