DESIGN PROJECTS
FEED study of oil terminals in Iraq
Global Analysis
Damage Analysis
Modelling and site survey to incorporate the actual damages in the model
Largest Accidental Load Limit State in Middle East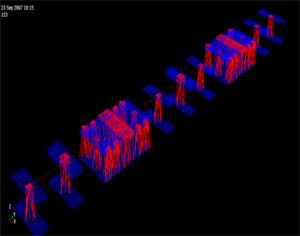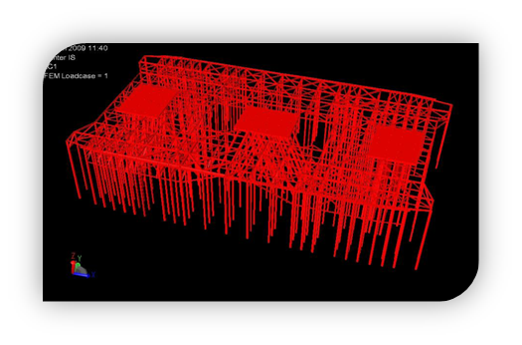 Conversion of Ro-Ro vessel to Cable Laying Ship
Vessel aft to be cropped off and new aft structure for thrusters.
The total LBP of the vessel after rebuilding the aft end should be less than 125m
Three Nos Cable holds of diameter 14m and capacity 700 cu-m each.
New deck houses on the aft end for accommodating Cable highway, ROV & Umbilical winch, CDE/Diverters, ROV, CDE & Plough control rooms.
An additional deck house introduced on top of the existing forward accommodation block to increase the crew capacity.
Accommodation up gradation for 72Complement with SPS notation.
A-frame, plough, Stonker, LCE installed on the aft end of the vessel for facilitating cable laying operation.
An A-Frame, ROV and an ROV operational winch need to be installed at midship.
A CDE unit and diverters installed on Fwd deck for Cable Repair operation.
Intact stability – IS code 2008
Probabilistic damage stability as per SOLAS 2009
Bottom damage stability as per regulation 9 – SOLAS 2009
Stability during crane operation and during ROV operation
Cable hold capacity – up to 2950t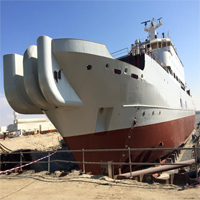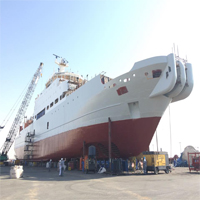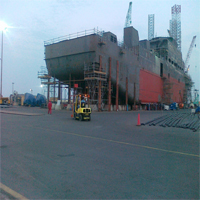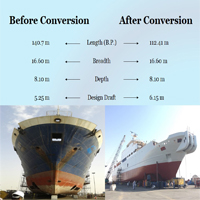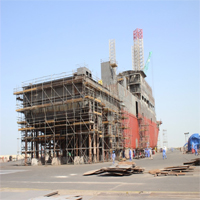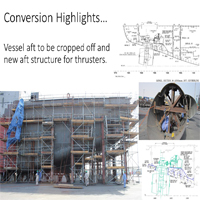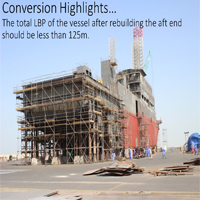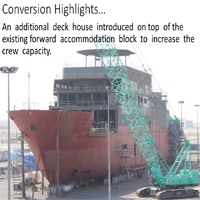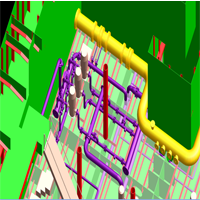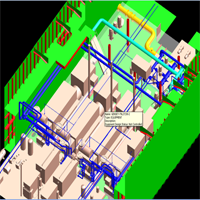 Sea Transportation of World's largest Turret
Transportation of 3500T of steel from Dubai to Korea
Turret Module of the world's largest FLNG
Analysis including Deck Strength, Global Deflection Analysis, Ballasting Sequence, Loadout Manual, Mooring Arrangement etc.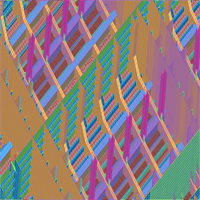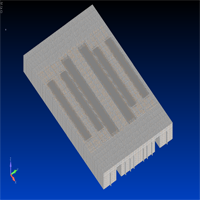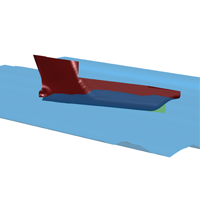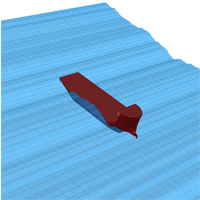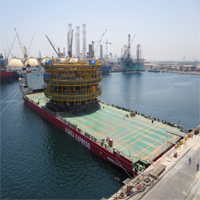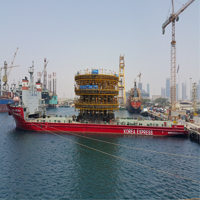 Conversion of tanker to FSO
Helideck Installation.
Fiscal Metering Package
Crude Oil Cargo handling System.
Structural Steel Upgrade.
Global Strength Analysis
Dropped Object/Slamming/Sloshing analysis
Fatigue analysis
Green Sea Analysis
Living Quarter Upgrade
Mooring – Bow and Tandem Mooring
Bow and Tandem Offloading
Electrical load analysis
Lighting layout
Inclining Experiment and Stability
Installation and commissioning of H2S, LEL alarms, CCTV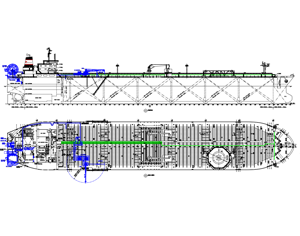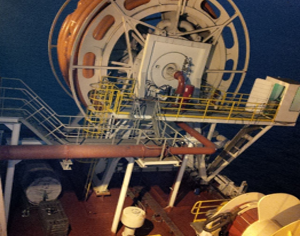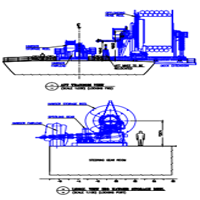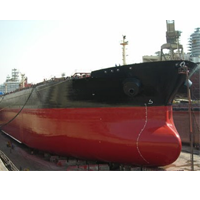 Design of topside accomodation module for FSO
Engineering for Accommodation Module/Helideck
Clients : Chalmers / Yinson/ Eni
Scopes includes Design of new accommodation modules, Inplace Analysis, Lifting Analysis, Fatigue Analysis, Accidental Load Analysis, etc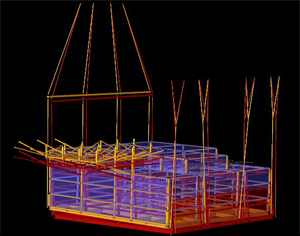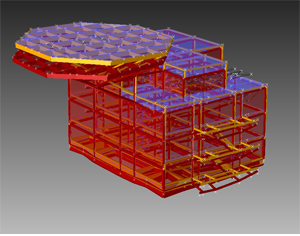 LBD100 – Liftboat for operation in 100m water depth
Engineering for the world's deepest liftboat
Project FEED and feasibility assessment completed
Detail Engineering for class of sister liftboats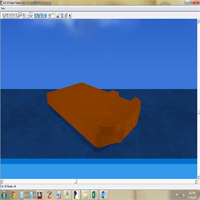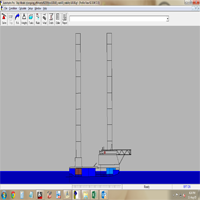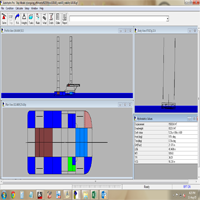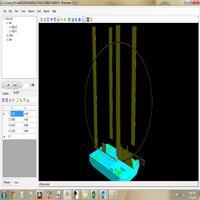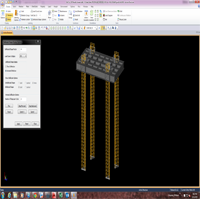 Site specific assessment of jack up rigs
Site specific Global assessment.
Site specific fatigue life estimation
Modelling as per actuals incorporating UT thickness reports.
FEA of Cantilever substructure for updated drilling loads.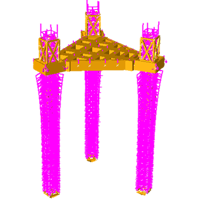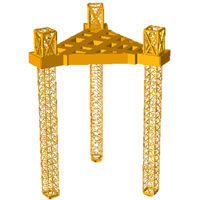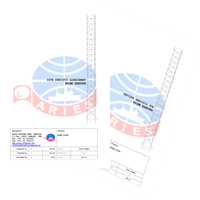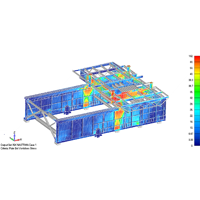 FEA,Strength analysis,deflection checks
Refurbishment and upgradation at Lamprell on 2014.
Upgradation of both starboard and port side cranes
Port side crane on a 11m high pedestal
Starboard side crane on a pedestal connected onto the starboard jack casing
FEA of both structures including FEA of Jack casing for the jacking loads and the crane loads.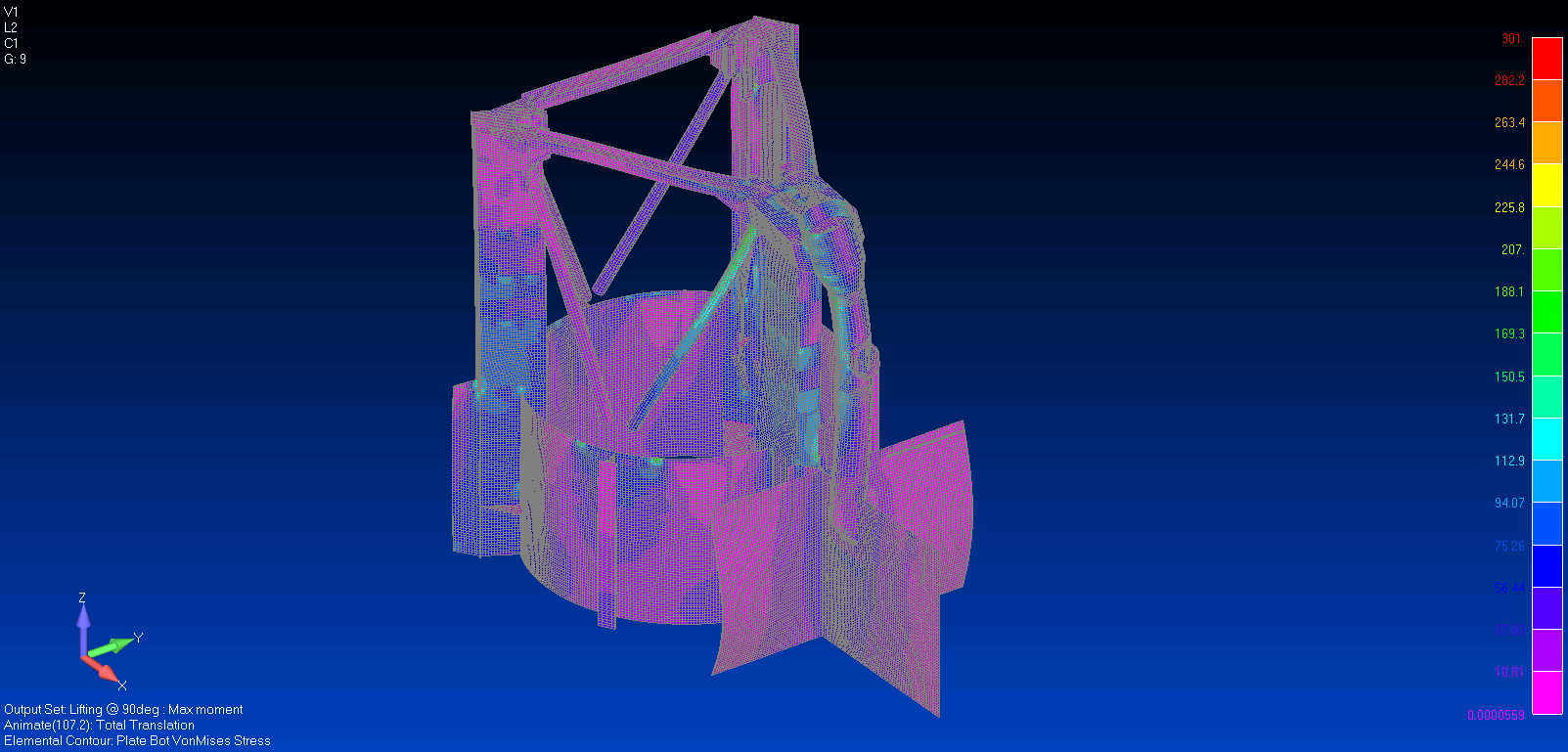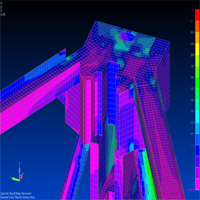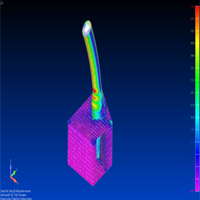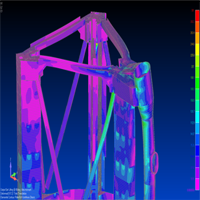 SEU Complete Design Solution
Initial FEED and feasibility.
Detail design
Complete project execution.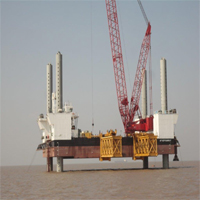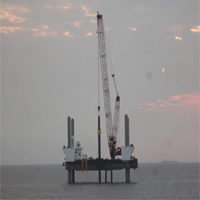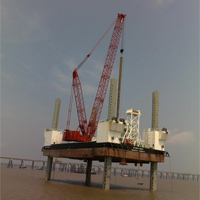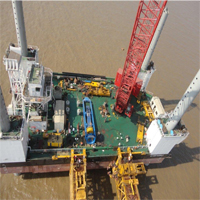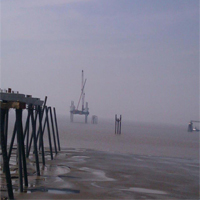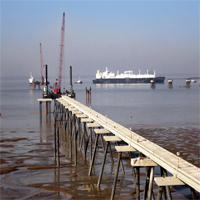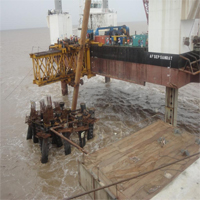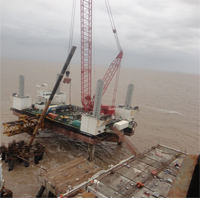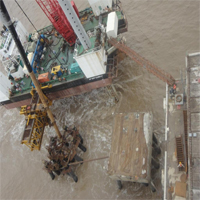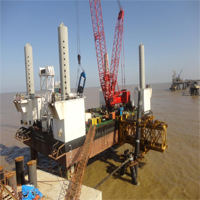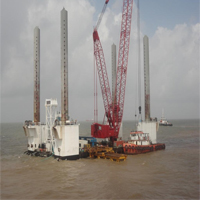 RIG DIYINA - Spud Can Analysis For Docking.
ALPHA KENYA - Spud Can Analysis.