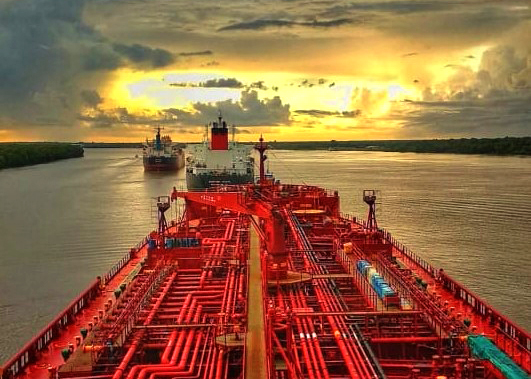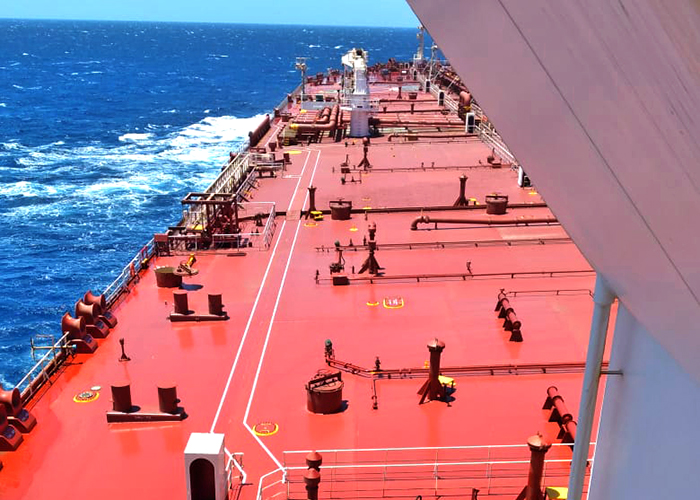 Our Riding squad has successfully completed 500 projects worldwide. Our experienced & versatile team including 160 crew with valid seamen book and other safety certificates assist clients to keep their vessels running at lowest possible cost by reducing the steel repair and dry-docking duration. Our achievement is a cost effective and efficient coating maintenance & Steel repair service.
Ballast Tanks Maintenance Program- Protection from corrosion, reducing steel repair and maintaining CAP rating .

Deck maintenance program- Protection against corrosion, Maintaining the appearance of the vessel and providing safe environment for the crews.

Accommodation maintenance program- Protection against corrosion, Maintaining the appearance of the vessel and clean living atmosphere for the personnel onboard.

Steel Repair team- Dedicated team of class certified welders/ fabricators/deck fitters to attend steel repair jobs during voyage, maintaining overall condition of tanks/ decks/out fittings.

Pipe Line Cleaning Program- Protection from internal corrosion, free flow and Reducing pipe renewal intervals.

Coating Inspectors-For preparing dry dock specification and docking attendance.

HVAC/Insulation and Cladding-For the repair assessment and refurbishment of HVAC/Insulation and cladding services.

Cargo Hold Maintenance-Coating maintenance and product change washing by using man lift.

Helideck maintenance-To maintain CAP 437 requirements by sufficient friction and required markings..
Advantages of Aries riding team
We trust our dedicated team of qualified IRATA certified abseilers, trained blasters, power tooling crews, welders, fabricators, deck fitters, painters and scaffolders along with necessary equipment can undertake all kinds of on-board maintenance programs to provide optimum life protection against corrosion without interrupting the normal activities to succeed in today's competitive market.
Completed around 500 major repair projects during sailing with all major shipping companies around the globe.

Local stations and logistics facilities to Far east/middle east and Europe sector..

Holding long term repair contract with major oil/gas carriers.

Furnished with all advanced equipment (Explosion proof hydro blasters/scaffolding materials/Advanced power tooling equipment and coating application tools).

Pool of experienced Coating inspectors/Supervisors to assure the job quality and well experienced Hydro blasting and painting team..

Class certified Riding fitters with shipyard experience..

Crews with Valid US/Schengen visas with national CDC to travel around the world.
EXPERTISE SECTORS (OFFSHORE & MARINE)
Deck Coating Upgradation/ Maintenance.
ARIES RIDING SQUAD is capable to do the deck maintenance during sailing/at ports& anchorages and at shipyards with the help of experienced riding crews.
Maintenance of deck coating onboard the vessels is much important not only for protecting the structures against corrosion but also for maintaining the appearance of the vessels and providing a safe working environment for the crews.
Our team is expertise in Water jetting, Slurry blasting, Abrasive blasting, Power tooling, Airless Spray application etc.
Explosion proof Electrical UHP Units.

Explosion proof air compressors

Airless Spray painting machines

Spark free power tools.

Pneumatic & Electric equipment.
Ballast Tank Coating Maintenance.
Well experienced ARIES RIDING CREWS for the ballast tank coating maintenance during voyage with valid seamen documents
The ballast tanks are probably the largest area of structural steel onboard the ships, and the water inside can be highly corrosive if left unchecked. Aries have specialized certified coating inspectors to evaluate the coating condition of the ballast tanks and advise on the suitable/economical maintenance methods.
Ultra-High-Pressure Hydro blasters -Explosion Proof with air compressor (2800 Bar).

Diesel Driven Ultra-High-Pressure hydro blasters (2800 Bar).

Water blaster up to 1000 Bar for the de rusting (Diesel Driven/ Ex. Proof Electrical) .

Pneumatic Power tools (Air Hammer, Needle Guns, Angle Grinder etc.).

Hand tools (Rust-pickers, Scrapers, Chipping hammers or chisels, Wire brush).

Airless Spray-painting machine.

Scaffolding Materials.

Experienced multitalented riding crews capable of doing all type of surface preparations, Scaffolding erection & dismantling and Airless Spray application etc..
Steel Repair.
Aries Repair Services offer round-the-clock and comprehensive port and voyage repairs around the globe with multi-disciplined riding team/technicians and engineers.
Our port and voyage repairs are fast, cost effective and meet the regulatory requirements. With our equipment and flexible personnel we perform a wide range of port and voyage repairs include.
Piping Works.

Steel and Outfitting Works.

Provision of Riding fitters.

Provision Class certified welders
Coating Condition Survey.
Pre-docking survey: - Our Experienced and Certified RIDING SURVEYORS having valid seamen documents able to sail with the vessel and prepare scope of work/ budget estimation for the maintenance before dry-docking.
A Coating condition survey is to assess the condition of the fairing, coating system and ballast tank coating
Paint/Coating inspection.

Paint Delivery inspections.

Coating condition surveyters.

Provision Class certified welders

Warranty survey

Coating project Supervision

Document review and control

Coating Superintendency at the time of dry-docking.

Coating failure analysis

Coating Specifications review and recommendation

Coating surveys to maintain the CAP1 rating of the vessels
If you are looking for professional paint inspectors with a wealth of experience in the coatings industry, you can rest assured that Aries Riding Surveyors meet your needs and requirements.
Comply with International standards International Standard Organization (ISO), International Marine Organization (IMO), American Society for Testing Materials (ASTM), National Association of corrosion Engineers (NACE) and Society for Protective Coatings (SSPC).
Provision of Certified coating inspectors.
The purpose of coating inspection is to control and verify the quality of the surface preparation and fairing / coating application work is in accordance with the client agreed parameters.
Well experienced NACE Level II / SSPC II / BGAS Grade 2 certified Inspectors with valid sailing documents
A review of the project specification.

A review of the Inspection and Test Plan.

Examination of surface preparation and paint, coating application requirements; surface profile, cleanliness, film thickness..

A detailed inspection report is produced for the client, highlighting deviations of the specification requirements and recommendations for improvements.

Our tests include rust grade analysis, blast profile inspection, pull-off tests, climatic conditions, wet film and dry film thickness, filler hardness and gloss measuring among others.
Cargo Holds washing & Coating maintenance..
Aries RIDING TEAM for the cargo hold washing & coating maintenance Cargo holds, as well as being the revenue earning spaces of the vessel, are also the areas subject to the harshest of operating environments. Various forms of impact, abrasion and mechanical damage occur from the loading and carriage of dry cargos.When cargo holds are presented for loading materials in bulk and it is not sufficiently clean for the intended cargo, there shall be delays, off-hire and charter party disputes can arise. Insufficient cleaning can also cause cargo contamination and infestation, leading to cargo damage claims
Ultra-High Pressure hydro blasters(2800 Bar).

Diesel Driven Ultra-High Pressure hydro blasters (2800 Bar).

Water blaster up to 1000 Bar for the de rusting (Diesel Driven/ Ex. Proof Electrical).

High pressure washing units up to 500 Bar pressure

Pneumatic Power tools (Air Hammer, Needle Guns, Angle Grinder etc.)

Hand tools (Rust-pickers, Scrapers, Chipping hammers or chisels, Wire brush)

Airless Spray painting machine

Man lift

Scaffolding Materials

Experience multitalented riding crews cable of doing all type of surface preparations, Staging erection & dismantling ,man lift operation & Airless Spray application etc.

Diaphragm Pumps
Advance Equipments for the riding team activities .
Our Riding team is well experienced with the operational activities of the below advanced UHP/HP washing units for different types of Blasting/ coating projects
Ultra-High Pressure Explosion Proof hydro blasters with air compressors (2800 Bar).

Diesel Driven Ultra-High Pressure hydro blasters (2800 Bar).

Water blaster up to 1000 Bar for the de rusting (Diesel Driven/ Ex. Proof Electrical).

High pressure washing units up to 500 Bar pressure.

Bristle Blaster

Pneumatic Power tools (Air Hammer, Needle Guns, Angle Grinder etc.)

Hand tools (Rust-pickers, Scrapers, Chipping hammers or chisels, Wire brush)

Airless Spray-painting machine